I met up with a guy named Jerry in Columbus. He created the maps that I was using between Cincinnati and Cleveland. He invited me over for breakfast and we rode together 10 miles out of Columbus. It was a pretty uneventful ride, the trails were nice and things were going good. Towards the end of the day I ran into two cyclists touring from San Francisco. They had met on the road and since one was going to Long Island New York and the other to Rhode Island, they decided to ride together. We chatted and hung out at a stream for a bit and I decided I'd tag along too! To see if our paces are compatible.
Kristine and Billy had their sleeping arrangements figured out, so I went ahead along to the next town we all were going through anyways and slept behind a church. We regrouped in Mt. Vernon and looked at the map and planned a rough outline of a route that's far more direct than my route was. The down side, is that I'm losing Niagara Falls as a waypoint, but, I'm gaining Centralia, PA which as an urban explorer makes me really happy!
Our first night riding together, we ended up at a huge high school campus in amish country. There was a high school baseball game going in the back of the campus, so we joined the crowd and blended in while the game finished. Once everyone was gone, we put up our tents behind the concession stand where nobody would see us.
We woke up and rode a few miles to an amish breakfast buffet restaurant. It was delicious, but the amount we all ate really bit us for half the day... that night, a couple that Billy and Kristine had met days earlier pointed us to a relative of theirs on our route. They own a golf course and restaurant, and they had a beautiful house on top of a hill. They were very nice and let us use their basement which was finshed and huge.
The following day started off pretty hilly, we rode into East Liverpool on the PA and Ohio border. There was a local festival going on which was cool. After hanging out in Liverpool for a few minutes, we finally crossed into PA! Following the Ohio river, it was a pretty flat way all the way to Beaver, PA. We asked the police dept if we could camp in a city park for the night, they very adamantly said no, however, despite the fact it was pouring rain and we needed a place to pitch up asap. We ended up trying a church which had an AA meeting happening. A couple offered to put us up for the night if we were willing to ride 3 miles to their house. We accepted, but while waiting for the AA meeting to end, the weather improved and Billy went to scope out a nearby park outside of city limits. He found an awesome little spot on the Ohio river so we took our chances and rode over to set up camp while it wasn't raining. Woke up this morning, and packed up. Kristine left to go scope out a cafe that she could charge her phone in, and Billy and I started riding east. The country road we ended up on was AWFUL, we climbed a mountain and it was some of the steepest hills I've ever ridden... Rolling down the other side was sure nice though. We're at a diner right now eating, and we'll be hitting the road again soon.
A cool bridge I rode under.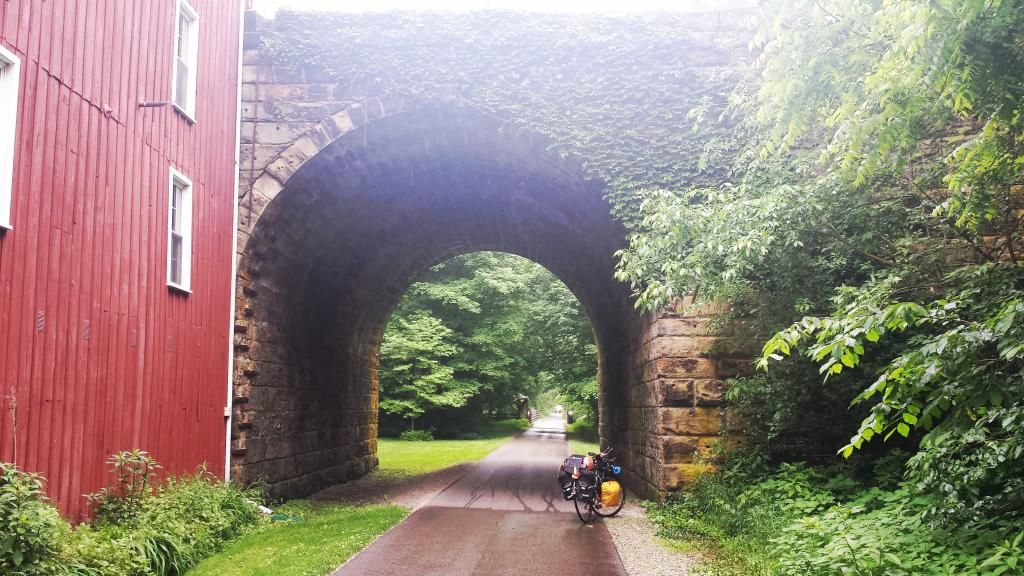 Amish country!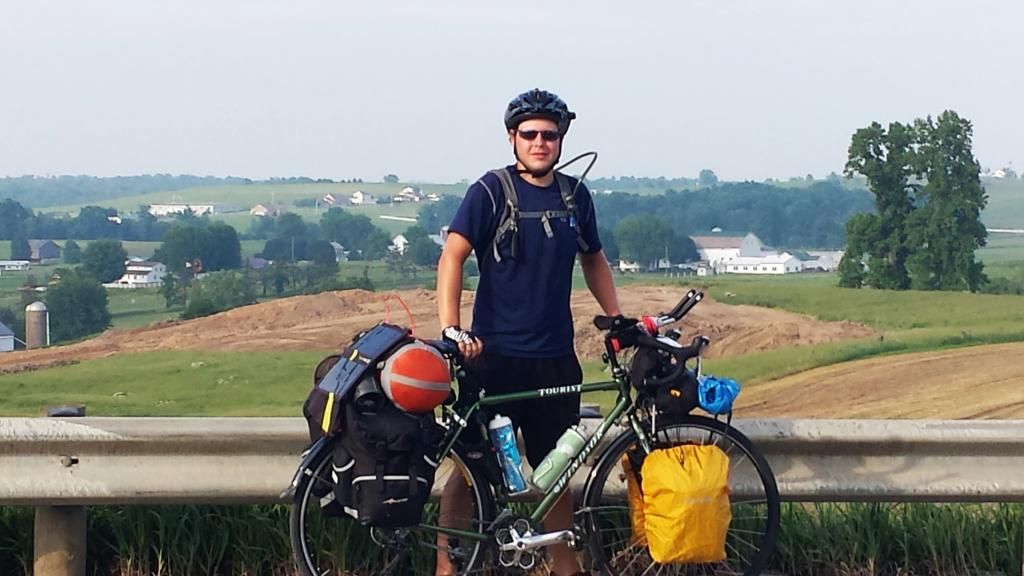 A twist on the share the road sign we all know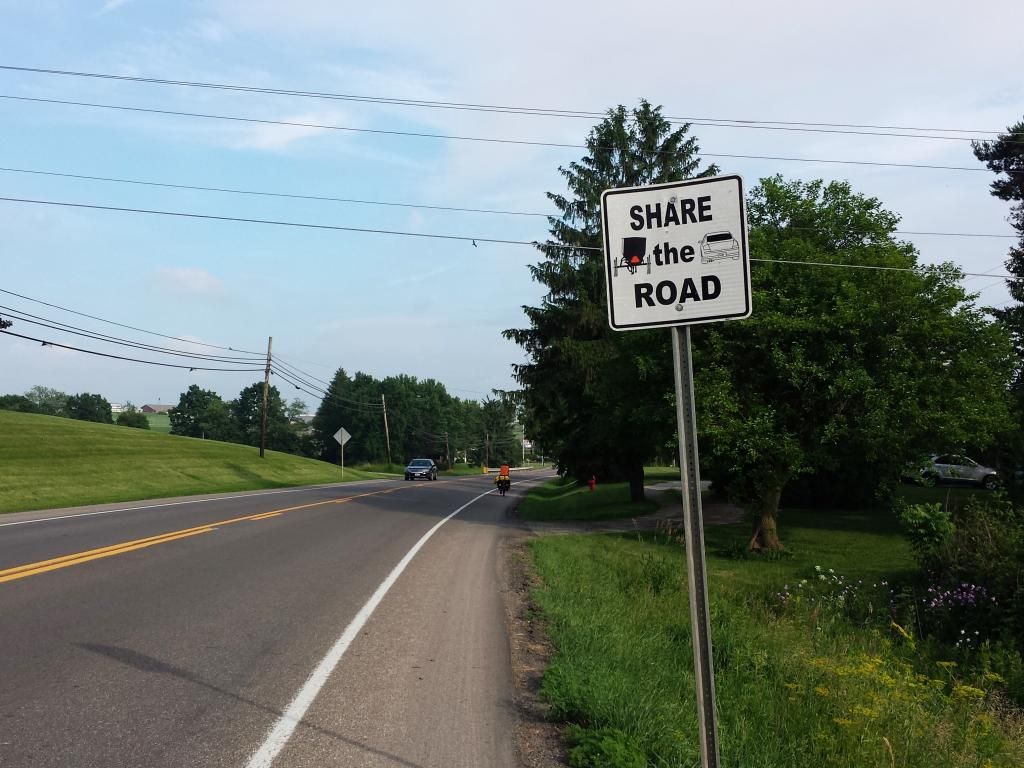 Sunset at the high school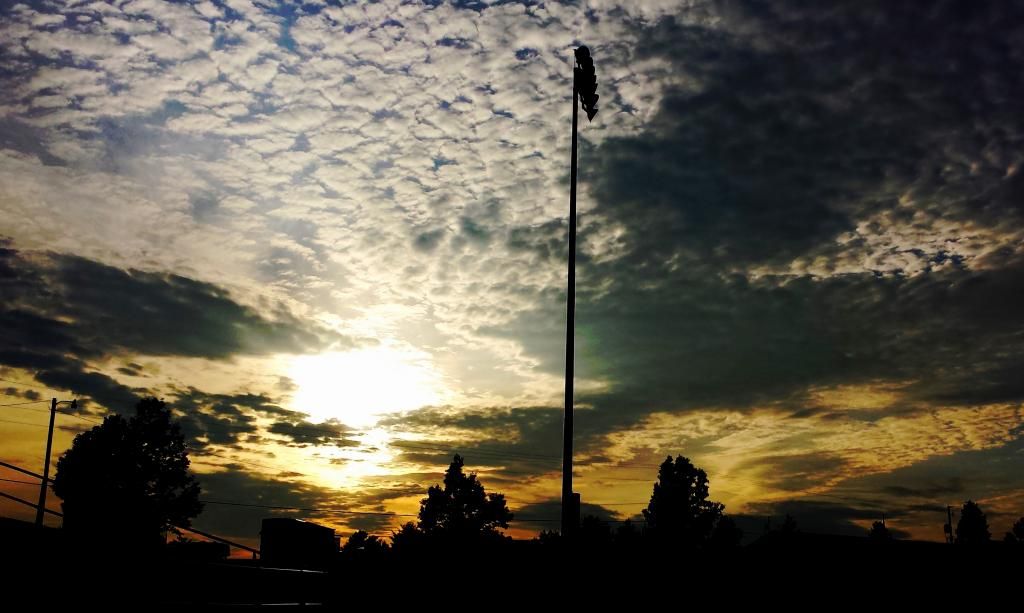 Some rolling hills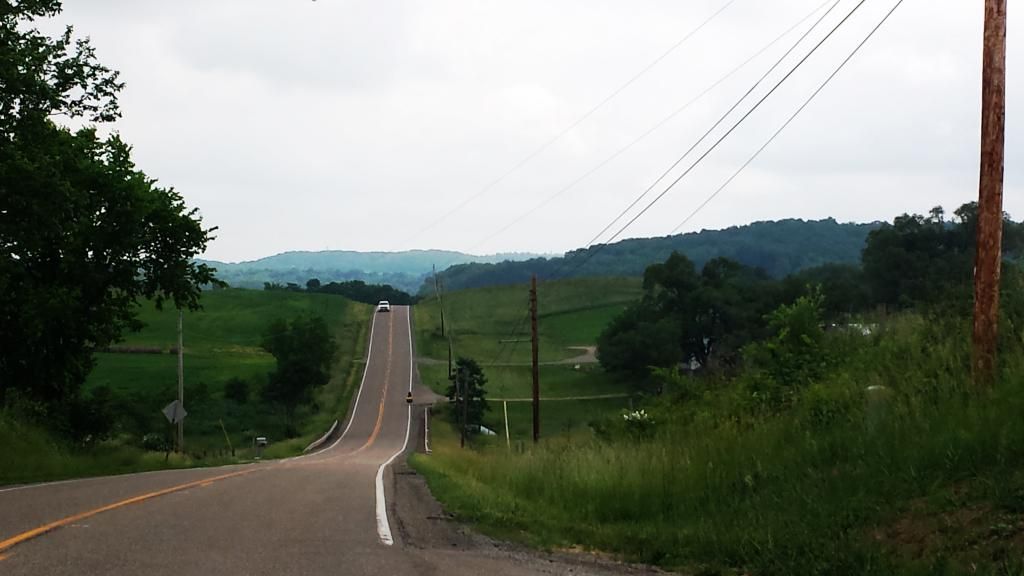 This truck got owned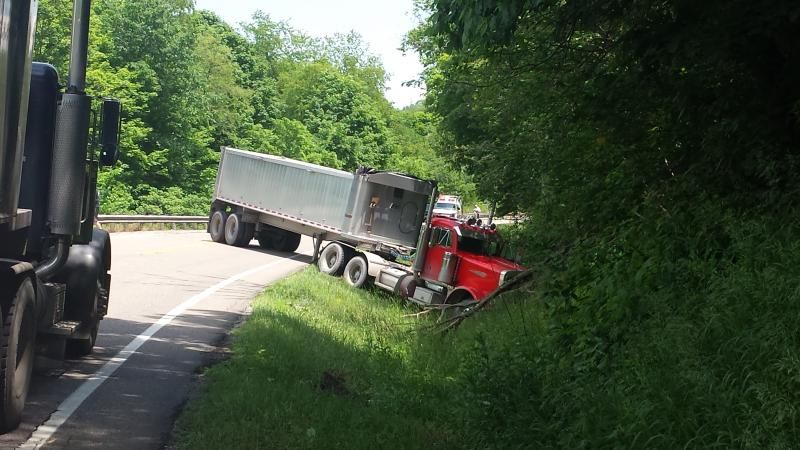 This town is called Industry. I wonder why...