I made it to Tupelo finally! Today was my longest day yet, I rode about 70 miles. I think today I rode out of the majority of swampland. There was a sign that mentioned something about the swamp ending, and after that point there was a lot more pines and hardwoods which suggests dryer land.
First, some stuff from yesterday, I stopped at a town called French Camp and swung by a sandwich shop for lunch. I mentioned this yesterday about the mountain of a sandwich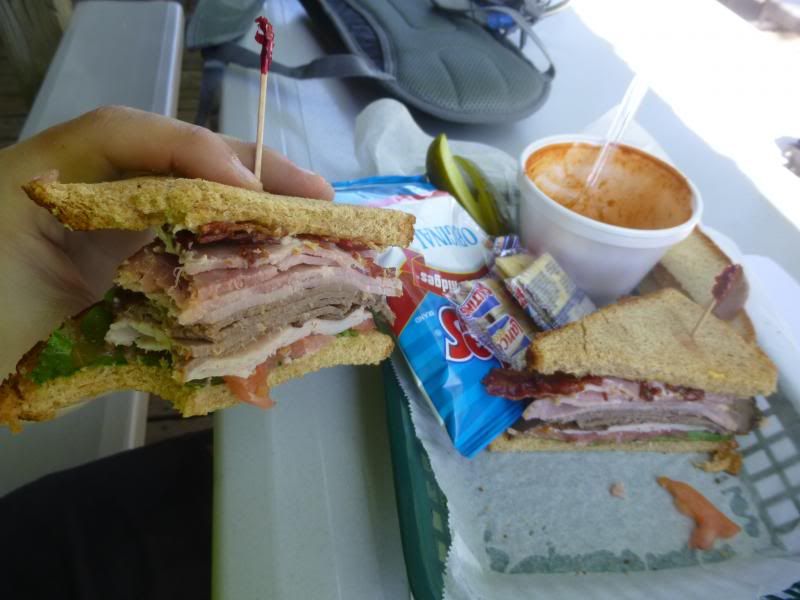 While I ate it, this little guy hung back and watched me in case I dropped something.

On to today, I had a long day today. At one point I drove past a sign that mentioned a tornado damage sight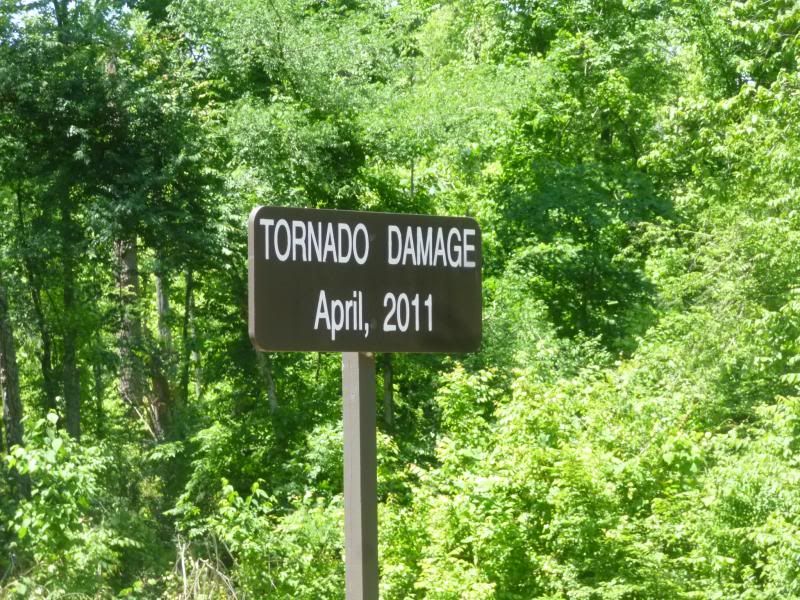 Not long after, there was a good two mile stretch of destruction. This tornado happened a while ago, so you can see it's recovering. But a lot of trees clearly died that day and there are half trunks protruding out from the top of the very low tree line. It was very weird to ride through, the whole area just seemed off somehow.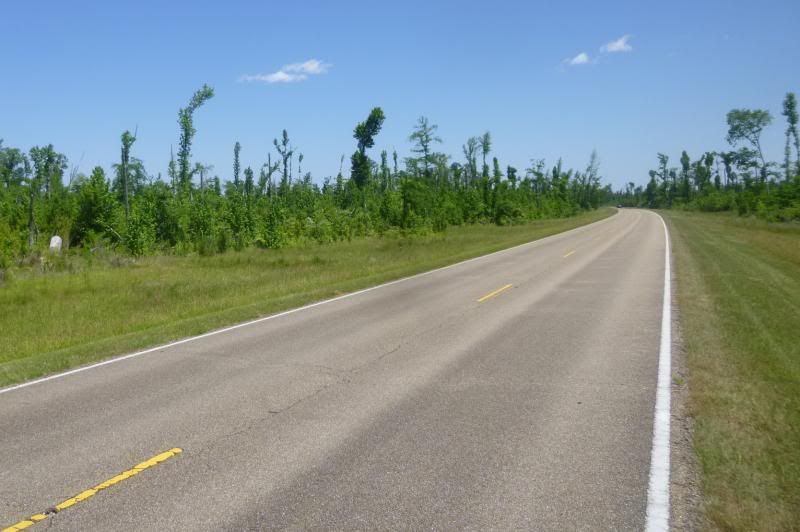 Something a little more mundane, but still caught my attention and made me stop was this tree.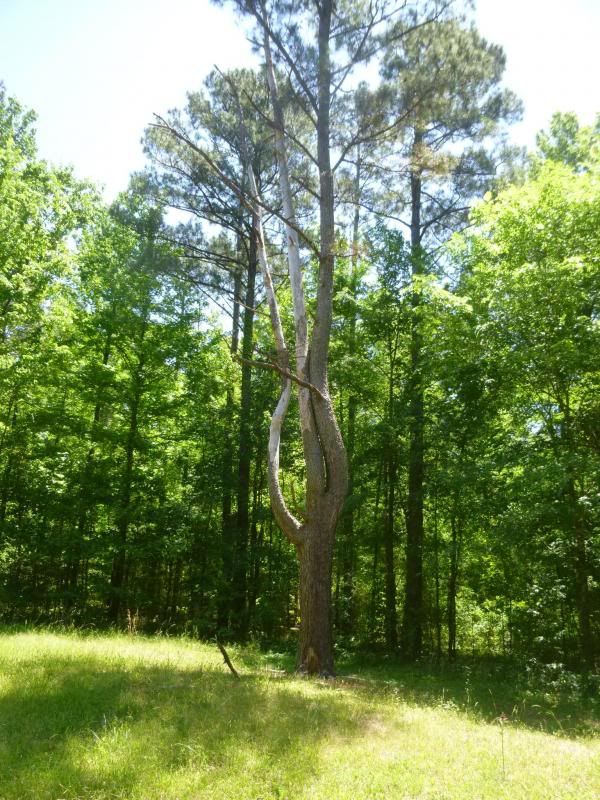 I had to get a closer look!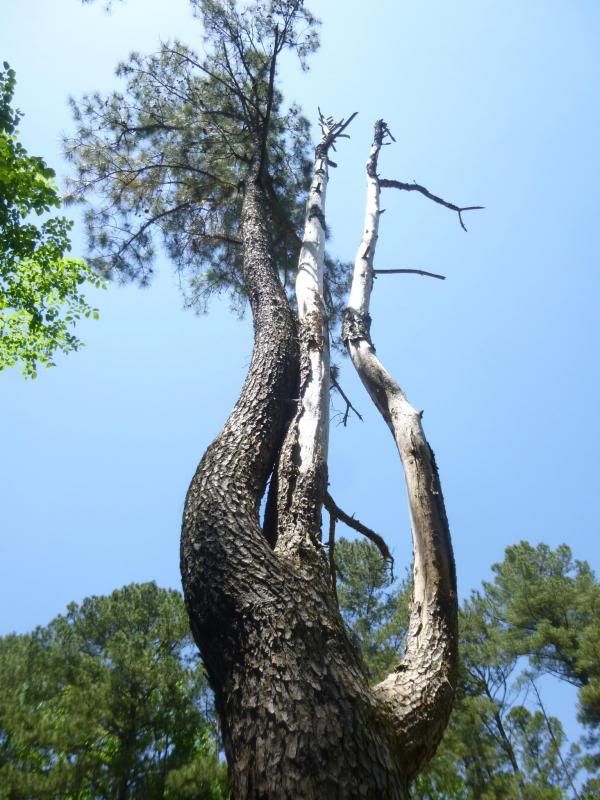 I'm not sure what was up with that one, but it was pretty cool. Only one of the three branches appears to be alive.
For lunch today, I got a bbq pulled pork sandwich with a side of baked beans and cole slaw. The server was nice enough to give me a bag with everything packaged seperately so I could store it in my pannier to eat later! I ended up eating the sides first at a picnic area an hour or two later, and the pulled pork sandwich itself another hour after that!
Towards the end of the day, not much happened at all. I was running late to get to tupelo, and the trace was getting quite hilly today. It was a tough ride and I had to really finesse my way here in order to not waste too much energy in transit. All in all, my muslces don't ache more than they did that day I rode along the rolling hills of route 35. So that's good.